There's been some great new music released on the internet over the last couple of weeks. Here's some of my picks…………
Free live album from Phoenix -'Live in Sydney'
French band Phoenix have been one of my favourite bands for years, there's an effortless brilliance to their music. They never let you down – the albums are all great and they put on a superb live show.  Ive seen them a few times, and was lucky enough to catch them on their latest tour at the Arches in Glasgow last October for the 'Wolfgang Amadeus Phoenix' album, which pretention-fest Pitchfork is already tentatively calling a 'modern classic' (it is).
Anyway, in a thouroughly decent move which is typical of the band they have released a live album of tracks from this tour, recorded live in Sydney. The album gives a great impression of the atmosphere of the shows themselves, the songs take on a new light in the live arena (IMHO 'Rome' and the ten-minute 'Love like a Sunset' are the highlights of this set). You can download the album from http://wearephoenix.com/observer/.
The atmospheric Phoenix photo above was taken by the excellent Kmeron – you can see more of his work at Music from the pit and Lost in Dublin.
The National -  'Bloodbuzz Ohio'
I first saw The National on Jools Holland a few years ago (see below) and i was immediately struck by the quality of the songwriting and how damn tight the band were. They have a unique sound that is fantastic live and on record – they have a real spacey quality. As you can tell ive become a fairly major fan, their album 'Alligator' is a personal favourite, and 'Boxer' is also a quality album. The good news is that they are back with a new record 'High Violet' from which they have released the track 'Bloodbuzz Ohio' as a free download. Its a great track which bodes well for the new album.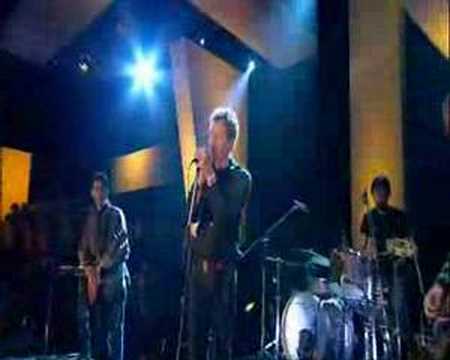 MGMT – 'Flash Delirium'
MGMT bounced onto the scene a couple of years ago, providing the soundtack to many a summer with great tracks like 'Electric Feel', 'Time to Pretend' and 'Kids'. Well, they are back with a new album 'Congratulations' – and the rumours that they've gone all Floyd on us appear to be true. 'Flash Delirium' is the first track from the album, you can listen to the whole of the new album on the official MGMT website.
Teenage Fanclub – 'Baby Lee'
What can you say about Teenage Fanclub? Everone who was at school in Scotland in the early 90s and of a certain demographic will always have a huge respect for them. Anyway, the 'Fanclub are back with a typically laid back and melodic slice of pop brilliance 'Baby Lee'. The new album 'Shadows' is out in May and early word is that its up there with some of their best work.
Enoy the music people. Andy
Tags: bloodbuzz ohio, high violet, mgmt, mp3, mp3s, Music, new music, phoenix, phoenix live, teenage fanclub, the national